About Us
JADS Driver Training is a locally owned and operated family business, servicing Mildura and surrounds.  
Owned by Scott and Angela McDonald, JADS is committed to providing quality training for the transport industry
along with learner driver programs.
Training is provided on site at our office and skills area in Milduraand may also take place in a variety of off-site locations and workplaces.
The courses offered by JADS Driver Training are delivered through a blended approach by combining face-to-face classroom 
training days with simulated workplace training, practice and assessment. JADS Driver Training provides group and individual 
training tailored to your needs.
Talk to us about how we can help you with:
       Car, truck and bus driver training for individuals

       Learner driver training for individuals

     Learner driver programs for schools                                              

     Caravan and towing

     Pre-employer driver competency testing for the transport industry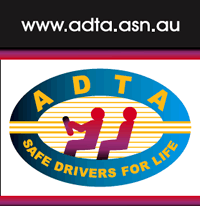 >